Metallica's 'Hardwired' was that incredibly fast, thrashing, heavy metal track played over the end credits of the mid-season finale of Billions tonight — Billions, Season 5, Episode 7, "The Limitless Sh*t".
Its appearance on the Showtime drama is the first time 'Hardwired' has been licensed for a TV show, although Metallica's music has been used on hundreds of shows over the last few years.
'Hardwired' is from the American heavy metal band's 10th studio album Hardwired…to Self Destruct. An album that was released in 2016 and was a welcome return to classic Metallica after several releases that always seemed just a little 'off'.
The double album was Metallica's first release in eight years, and was an enormous hit for the iconic band when it debuted at #1 on the Billboard 200 chart and became the band's sixth album in succession to achieve that.
In charts around the world, Hardwired…to Self Destruct was #1 in 25 countries and in the top spot on even more international charts.
It also won a slew of critics' awards, including Top Rock Album at the Billboard Music Awards and the Rock Album of the Year at the iHeartRadio Music Awards. It was nominated for a Grammy Award for Best Rock Album, but lost out to The War on Drugs' A Deeper Understanding.
Metallica's incredibly powerful 'Hardwired' was the lead single from the album, although it almost didn't appear on the album at all.
That's because, in production, Metallica drummer Lars Ulrich thought the album would sound even better if the opening track was short and fast and really stood. He and lead vocalist James Hetfield quickly wrote the track, then liked it so much it was chosen as the first single release from the album.
Listen to Metallica's 'Hardwired' as it appeared on the mid-season finale of Billions tonight in the song's official music video. Then keep up-to-date on band happenings on Metallica's website.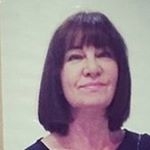 Latest posts by Michelle Topham
(see all)