One of the most prolific British musicians I have come across in recent years, and one whose music I really really enjoy, is One Cure for Man (aka James Parkinson). A Lancashire-based indie singer songwriter who consistently writes, records and releases some DAMNED good tracks.
His latest single, One Cure for Man's 'Everything (Promise Me)', is one of them.
A track that arrived on Friday, March 19th and, like all of his music, is catchy and addictive right from the first listen.
James himself says about the song:
'Everything' is about the act of self-reflection, self-reliance and your own perception of life, whether inside, outside or in your head.

It looks deep into the idea of an internal voice that wonders, acts on creativity and reflects on the world around. Avoiding, conformity, false consistency and allowing yourself to follow your own instincts and path. Hopefully, bringing positivity and humility rather than destruction and chaos, as everything is not as it seems.
A different, well chosen direction with superb results
One Cure for Man's ' Everything (Promise Me)' is the third song produced by Matt Heap of the alt rock band Honeyspider.
Prior to that, James produced his own music, but decided he wanted to take his future work in a different direction.
Last year's single 'The Haunted' was the first song that received the Heap treatment, which resulted in a massive and superb rock track with a stand-out guitar solo I went back to listen to again and again.
The song also spawned a beautifully artistic music video that was a true 'family affair', with One Cure for Man himself dressed as a tragic clown, his wife and young son taking part, and his brother Ben on drums.
That the video (and song) was created by an indie musician who works his ass off to do with minimal money and time what those signed by major record labels are able to do so easily, and produces something just as professional and just as beautiful is, to me, always quite astounding.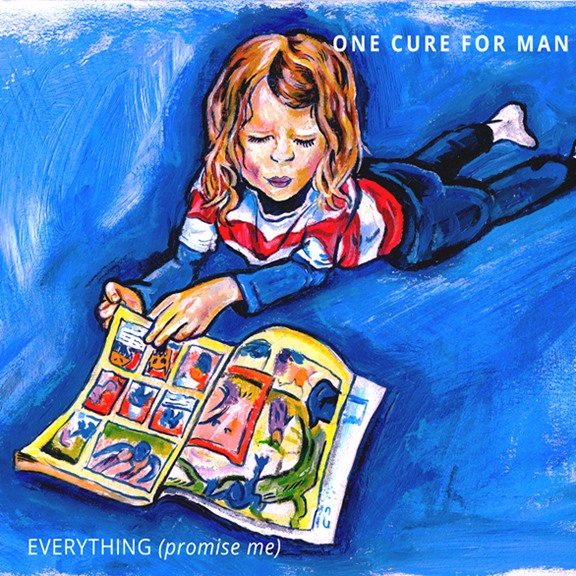 One Cure for Man's 'Everything (Promise Me)' 
The video for One Cure for Man's 'Everything (Promise Me)' is as superb as those for 'The Haunted' and its recent follow up 'Humble' , as James has created a video that was mainly shot in his garage, and that intersperses vintage video clips of the musician and his brother with their late father Allan Parkinson, who himself was guitarist of the band Slack Alice.
All three are pretending to be rock stars.
Other clips show his own young children, Leo and Dylan, along with his brother Ben on drums.
The video was filmed during our current what seem like never-ending-lockdowns and, according to James, was shot to "reflects the current nature of life and the music world, being trapped in four walls and not being able to "get out". (And God knows, in present times, we can all relate to that!)
'Everything (Promise Me)' has a lovely mellow, calming intro that plays as, on the video, James' young son is being pulled through snow giggling, but one that quickly bursts into aggressive guitars, solid but understated drums, and a catchy rock melody and beat that quickly has the listener hitting replay.
Something that is consistent in all of James' work, as he is a musician that is wonderful at creating both memorable melodies and choruses that instantly grab you.
Both the guitar work and drums are also standouts.
The lyrics too are gorgeously poetic with beautifully-written, evocative lines like "Memory rejects the essence of sin, same world, same hand that deals our whim".
Watch the stellar music video for One Cure for Man's 'Everything (Promise Me)' below, and listen to the song on Spotify (player below) along with all of the rest of his superb releases.
You can grab the song, and everything else this exceptional musician has released, on Bandcamp. learn more about him on his official website, follow him on Instagram, and play his videos (again and again, please!) on his YouTube channel.
And please do as, when it comes to British indie musicians, you don't get many that are this good with everything they create.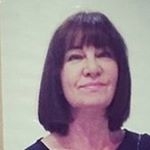 Latest posts by Michelle Topham
(see all)