The first season of last year's popular anime series Rent-a-Girlfriend has finally gotten a Blu-ray release, with Sentai Filmworks licensing it for home video rights.
That Rent-a-Girlfriend Season 1 Blu-ray is now up for pre-order on Sentai, with all 12 episodes of the first season on two discs.
Sadly, it doesn't look as if there are any extras included, except for clean opening and clean closing animations.
For those fans who want to spend the extra money and get a few nice extras, however, you might want to wait to order as Sentai has announced a Limited Edition Blu-ray is coming soon.
If you haven't seen the popular romantic comedy anime yet, here is what Sentai Filmworks says about the plot:
When Kinoshita Kazuya's new girlfriend brutally dumps him, he discovers a surprising new alternative – renting a girlfriend instead! However, while this does let Kazuya avoid the embarrassment of explaining to his friends and family why he's suddenly partner-less, he's unprepared for what happens when Mizuhara Chizuru arrives to fulfill his rental contract.

Not only is she completely not what he expected, but her real life has a frightening number of cross-overs with his own! And when it turns out that his grandmother is just crazy about Chizuru, it's not like he can just swap her out for a different model! Or can he? Will Kazuya and Chizuru's relationship progress beyond a "goods purchased" mode? And what happens if Kazuya's ex-girlfriend decides to re-enter the picture? 
The Rent-a-Girlfriend Season 1 Blu-ray is up for pre-order now on Sentai, with a release date of December 14th. Just in time for Christmas, it seems.
And yes, the cover of the Blu-ray has a very cute graphic of my favorite girl, Chizuru.
Related: I'm in love with Chizuru Mizuhara, and I'm a girl and straight
You can watch the first season of Rent-a-Girlfriend on Crunchyroll. There's a second season releasing sometime in 2022.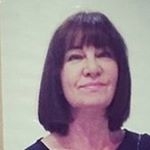 Latest posts by Michelle Topham
(see all)