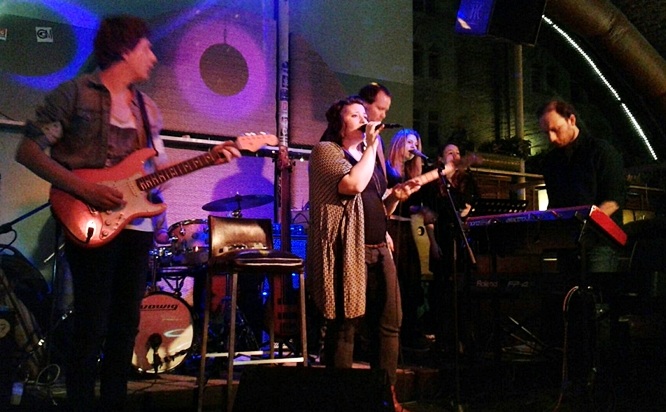 Review: Austrian indie soulful pop band MOMO performed at Loop on Wednesday night, and they were superb — as always
If you are in Vienna, Austria, and love exceptionally good independent music, you cannot go wrong seeing Vienna-based indie soulful pop band MOMO play (now known as Momo's Marrow). No matter where they are playing.
Last Wednesday night was my fifth time seeing MOMO perform in the last year and, each time, they not only never disappoint but their performances become richer, sweeter and even more solid, both musically and vocally.
Advertising
MOMO is lead singer Momo (aka Jasmin Motamen), drums Fabian Natter, guitar Matthias Waldthaler, bass Thomas Hierzberger, and piano Alexander Heinrich. Backing vocals are skillfully provided by Lisa Kriebel and newcomer Vanessa Weber.
Their Wednesday night concert (April 11th, 2018) was held at Loop, one of those wonderful little clubs tucked away underneath the brick arches of Vienna's U-Bahn train track.
And, even though I have been to concerts at most of the clubs on the Wiener Gürtel, I hadn't managed to hit Loop before. So I was surprised to find it was more of a supper club, with its comfy sofas and seats, chrome railings and tasteful little bar area serving lovely cocktails and good beer on tap, than a typical Gürtel 'dive bar'.
Related: Austrian band MOMO talks debut EP, funding their music, and what it's like as an indie band in Austria
Loop was also a wonderful place for MOMO, as their music is always cozy, warm, intimate and, in some respects quite elegant, but with a jazz, soul, edgy little twist that I love — and this was the perfect atmosphere for it.
Advertising
The band played a wide range of original songs from their latest darkly atmospheric single 'House of Haunted Souls' to 'Voices' with its brilliant harmonies, and onto the deceptively happy sounding 'One Song'.
They also performed superb cover songs that stood out as they are so markedly different from their originals and, in a couple of cases, better.
A Britney Spears 'Toxic' cover that is slowed down from its fast-paced, quite frenetic dance pop to a slow, piano-driven number that perfectly illustrates the ominous threat of a toxic relationship.
And a cover of Prince's funk track 'Kiss', a song I think is one of the most irritating songs on the planet until MOMO perform it, and then it gets a more sophisticated version that is soulful, rich and sweet.
Of course, every member of MOMO is musically superb, and always gives their all at every one of these concerts, and Wednesday night was no exception. They are, after all, some of the best musicians in Vienna.
But hats off has to go to lead vocalist Momo herself, who not only managed to give one of the best performances I have seen her give, but she did it all standing on her feet for over an hour on a tiny crowded stage in an even more crowded club while eight months pregnant and, so, with a 'little lodger' pushed up against her lungs.
She was, as always, fabulous.
After Wednesday night's performance, MOMO will be currently taking a short hiatus for the next few months while the 'little lodger' is brought into the world and shown how much she is loved (yes, she is a she!).
The band will be back on stage in Vienna towards the end of the summer/early fall, however, and all of their concerts are well worth an attendance. They always play in very cool clubs and bars as well.
Meanwhile, you can find out more about MOMO on the band's website, and on their Facebook page. And, of course, watch their videos on their YouTube channel and listen to their music on Spotify.
Check out a video from their debut EP release late last year below.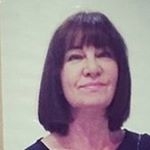 Latest posts by Michelle Topham
(see all)