One of my favorite Japanese voice actors is Soma Saito.
Come on, who wouldn't love the veteran actor who brilliantly voices Yuno in Black Clover, Tadashi in Haikyuu!! and, of course, the adorable Miyano Yoshikazu in Sasaki and Miyano.
Especially as, not only is Soma Saito a superb actor, he is also an accomplished singer with a slew of superb singles and two full-length albums already out.
And don't forget his singing of the upbeat and fun Sasaki and Miyano ending theme 'Ichigo Sunset' along with fellow voice actor and Sasaki voice actor Yusuke Shirai.
Soma Saito's Secret Tracks album and Yin/Yang EP releasing in late 2022
I mention all this just to give you a heads up that Soma Saito's latest studio album Secret Tracks will be released on November 7th. An album featuring the hidden tracks from his previous CDs.
A month later, that will be followed by Saito's third EP Yin/Yang, which will be out on December 7th.
The EP is the follow up to Saito's second EP my beautiful valentine, which came out in February this year, and hit the #5 spot on Oricon's weekly album chart.
That EP also has a cool instrumental version just released last month.
If you are as big of a Soma Saito fan as I am, mark your calendars for November 7th and December 7th when both Secret Tracks and Yin/Yang will be out.
Meanwhile, listen to Saito's latest EP my beautiful valentine in full below. It's cool.
You can listen to the rest of his music on Spotify.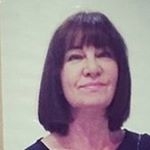 Latest posts by Michelle Topham
(see all)