I knew I was going to like the new Korean drama Divorce Attorney Shin when its first episode featured a song that sounded like a mix between traditional Korean music, Thai luk thung music, and pop songs from the 1970s.
You know, that fun song playing on Divorce Attorney Shin, Episode 1 as Shin Sung Han (played by Cho Seung Woo) is sitting in his car at the stop light next to the car of soon-to-be client Lee Seo Jin (Han Hye Jin) and rocking out to it, until he is annoyingly interrupted by a phone call.
That song is what is known in South Korea as a "trot song" and is a track called 'It's Me' by Nam Jin, one of Korea's most popular singers back in the day.
It is a song about a man who, even if he is having a bad day, is still a survivor who will continue to push through and ignore fate, so he wakes up to another one that may be better.
I'm stomped on like dirt at times,
All right, I survived another day
This is me
This is me
Nam Jin is a South Korean trot singer who saw huge success in the Asian country in the 1960s and 70s.
Nowadays, at the age of 76, he still performs live, as well as appears on various Korean entertainment shows as a musician and a judge.
Listen to Nam Jin's 'It's Me' from Divorce Attorney Shin, Episode 1 on the singer's 2008 Happiness album.
It shows up on the drama again, by the way, in Episode 2 as Shin is at home drinking soju alone.
I have a feeling, with Attorney Shin's obviously cool music taste, we could be getting quite a few more trot gems like this one before the drama ends.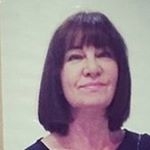 Latest posts by Michelle Topham
(see all)