The final trailer for the upcoming game Death Stranding: Director's Cut not only showcases some of the gorgeously disturbing scenes you can expect to see in the game itself, but is also dramatically illustrated with French singer songwriter Woodkid's 'Goliath'.
A track, like most of Woodkid's music, that sounds futuristic in a disturbingly dark way. Perfect then for Death Stranding: Director's Cut.
Woodkid's 'Goliath' is from his second studio album S16, which was released in late 2020 via the Green United Music record label.
At the time of its release, among other things, Woodkid said this about his song:
It is a love song that talks about a larger subject, the notion of dominance and being dominated, and the hope that the individual can fight against the great forces.
The final Death Stranding: Director's Cut trailer was edited by Hideo Kojima himself and, although the world the game is based in feels so lost and hopeless, the beauty of the images cannot be denied.
Related: Listen to Chvrches' 'Death Stranding' from the original game
The game itself is quite an upgrade from its original release, as it comes with new missions and modes, new areas to explore, an expanded story and more weapons and equipment.
The opportunity to play specific parts of the game against other players worldwide has also been added, with features like Leaderboards and Friend Play.
Death Stranding was the first and is, so far, the only game Kojima Productions has currently released. But a helluva game, and one of the best action adventure games of the last few years.
The Director's Cut is purportedly everything Hideo Kojima wanted the original release to be.
The developer describes the game in this way:
Besieged by death's tide at every turn, Sam Bridges must brave a world utterly transformed by the Death Stranding. Carrying the stranded remnants of the future in his hands, Sam embarks on a journey to reunite the shattered world one step at a time. What is the mystery of the Death Stranding? What will Sam discover on the road ahead? A genre defining gameplay experience holds these answers and more.
Death Stranding: Director's Cut launches on September 24th.
Watch the game's stunning final trailer below, and do enjoy Woodkid's 'Goliath', because it is a helluva track.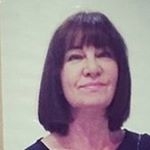 Latest posts by Michelle Topham
(see all)