WURST's 'T.O.M.  – Truth Over Magnitude' album release concert
Tickets went on sale this morning for WURST's 'T.O.M.  – Truth Over Magnitude' album release concert, the debut album for Conchita Wurst's alter ego WURST.
The concert itself will be held at WUK Wien on Saturday, 2nd November, 2019.
While T.O.M.  – Truth Over Magnitude is the first album for electro pop artist WURST, it is Tom Neuwirth's third album. His first two, of course, were recorded under the moniker of his Eurovision Song Contest winning persona Conchita Wurst.
The first album simply titled Conchita was released in early 2015, and was certified Platinum here in Austria soon after.
His sophomore album, From Vienna with Love, was recorded in collaboration with the Vienna Symphony Orchestra. It is a pop classical crossover that consists mainly of iconic ballad covers, along with one original self-penned song 'Have I Ever Been In Love'. It is superb. (Listen on Spotify).
With T.O.M.  – Truth Over Magnitude, however, Tom Neuwirth has gone full-on electro pop singer, and, frankly, it's damned fantastic too.
Because, with five singles released from the album so far — 'Trash All The Glam', 'Hit Me', 'See Me Now', 'To The Beat' and 'Forward' — he is already proving WURST is not only a breath of fresh air, but he really does have something authentic to say.
Tom Neuwirth's journey to WURST's T.O.M.  – Truth Over Magnitude 
I have watched everything this man has done as Conchita Wurst for over five years, and written about most of it (700-plus articles here).
One thing that always bothered me, though, through all of it, was how much it seemed as if he was forcing himself into being someone he was not.
Someone who sang epic Celine Dion-esque ballads, because that's what Tom Neuwirth liked when he was 18-years-old, and then got stuck with when he became Conchita and those songs were what was expected of her.
Someone who had to wear a hot, heavy wig for every interview and every concert, force himself into corsets, and dresses and heels, and slap on half a kilo of make-up before he ever left the house.
Someone I'm sure at one point Tom Neuwirth loved being but, as the years dragged on, and so did Conchita's drag, she actually became a drag in more ways than one.
And then along came WURST. And WURST is different.
WURST is free and powerful and more fleshed out. He is more outspoken. Even more self-confident. His voice is enormous, and his songs might be pop, but they come with even more depth than Conchita's debut album efforts.
But most importantly, WURST, his songs, and the way he acts, dresses, and looks fit Tom Neuwirth, I believe, even more than Conchita did.
Because now he can wear what he likes, behave how he wants to behave and finally be himself on stage. Free to express his emotions, and not have to channel his feelings through Conchita — someone he once referred to as an "uptight president's wife".
But the most important part?
When WURST appears on stage, he has an energy and a power even bigger than Conchita's — and her's was pretty damned enormous. And a way of moving and dancing she couldn't have, because she never felt quite sure enough of herself to get there.
And what this does is it gives Tom Neuwirth as WURST a stage presence you only see from artists who know exactly who they are and what they want to say.
A presence that was evident in WURST's first full concert last week at Vienna's Popfest (see video below).
Because, as much as I have always loved Conchita, and enjoyed every concert she has ever performed, WURST's Popfest concert was one of the best I have seen.
His voice was massive. His stage presence was all-powerful. His energy was unstoppable. And his grin, at the end of it, was a sign of how much damned fun he had had being himself and singing the songs he really wanted to sing. And that enjoyment came through in every song.
So much so, I grinned through the entire concert as much as he did at the end of it.
Why you should definitely buy tickets to WURST's 'T.O.M.  – Truth Over Magnitude' album release concert at WUK
Three reasons.
1. WUK Vienna is a fabulous venue because, while it holds 550 people, it seems intimate, and welcoming and warm. The acoustics are excellent, the sound system is superb, no matter where you stand you get a great view of the stage and, yep, they have a cool bar and nice staff.
2. WURST will give one of the best concerts you have heard. He just will. His voice with these new songs is different. Just as powerful as Conchita's, but with slightly more authenticity, because he is now singing songs that were written especially for him. With how the stage is set up at WUK, you should be able to hear him at his absolute best.
3. WURST is who Tom Neuwirth is happiest as at the moment. And that happiness on stage is so huge, it emanates out into the audience and is absolutely contagious.
You can pick up tickets for WURST's 'T.O.M.  – Truth Over Magnitude' album release concert at WUK on November 2nd at oeticket.com, or you can schlep down to one of their ticket outlets as I did this morning and grab them there, or buy them at WUK.
I recommend you do, because this concert? It is one you do NOT want to miss.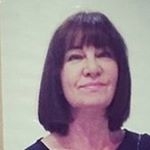 Latest posts by Michelle Topham
(see all)