YOASOBI tops Billboard Global Excl. US chart for the first time
Japanese music superduo YOASOBI's 'Idol' has hit #1 on the Billboard Global Excl. US chart for the week of June 10th, 2023.
The song is up from last week's #6, with eight weeks on the chart so far and counting.
YOASOBI's 'Idol' is the first time the Japanese music duo has hit the top spot on the chart, as well as the first time a Japanese language song has topped the chart since its inception back in 2020.
'Idol' was originally released in Japanese on April 12th, and has already garnered over over 89 million plays on Spotify alone.
An English language version of 'Idol' was then released on May 26th, with that song earning the duo 2.5 million plays on Spotify so far.
The Billboard Global Excl. US chart, by the way, is a relatively new Billboard music chart with its results being compiled from a mixture of song sales and worldwide streams.
According to Billboard, streams from paid subscriptions are worth more than free streams, although they don't divulge how many streams equals one song sale.
Who is YOASOBI?
For those of you who have not been as obsessed with YOASOBI's music as I have since the pair kicked off their YouTube channel in 2019, YOASOBI comprises Vocaloid producer Ayase and singer-songwriter Ikura (real name Lilas Ikuta).
The pair got together after Ayase, who was then creating songs using Vocaloid software Hatsune Miku, wanted a singer to form a new "superduo" after he received an offer from Sony Japan to create songs based on books and stories.
(YOASOBI's 'Idol' is based on the novel '45510' written by Aka Akasaka).
Ayase found Ikuta via Instagram after she had uploaded some of her songs, and thought she would be perfect for the project.
Since then, the prolific music duo has released a massive number of singles, backed up by utterly gorgeous animated music videos on platforms like YouTube.
Almost all of their singles have been certified Gold or Platinum in Japan, with all of their now-five EPs earning huge sales in Japan as well as massive numbers of plays on international streaming services.
On their YouTube channel alone, YOASOBI has almost 5.2 million subscribers and has earned almost 3 billion plays of their music videos to currently make them one of the world's most popular music-based channels.
Get the full story of who YOASOBI is and how they create their music via Wikipedia.
And, of course, listen to YOASOBI's 'Idol', which is currently at #1 on the Billboard Global Excl. US chart, in both the Japanese and English versions of the song's music video below, as well as via the duo's Spotify account. (10.3 million monthly listeners and counting).
RELATED: YOASOBI's 'Love Letter' music video is a gorgeous illustration of Hatsune's love for songs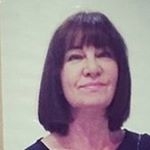 Latest posts by Michelle Topham
(see all)