A key visual for the upcoming 86 anime series, based on the light novel series by Asato Asato, was released today. Along with the 86 key visual, we also got a trailer, an April 2021 premiere date in Japan, and announcements about key staff and cast members.
The new 86 anime will be directed by Toshimasa Ishii (Fate/Grand Order: Zettai Majuu Sensen Babylonia episode director) via A-1 Pictures.
Series composition is by Toshiya Ôno (Houseki no Kuni), and character design by Tetsuya Kawakami (Gakusen Toshi Asterisk).
The two main cast members announced so far are Shouya Chiba (Tsuki ga Kirei,Shouwa Monogatari) who will play Shin and Ikumi Hasegawa (Domestic Girlfriend, Interspecies Reviewers) who will voice Lena.
The 86 anime story goes something like this:
The Republic of San Magnolia has been at war with the Empire of Giad for nine years. Though it initially suffered devastating losses to the Empire's autonomous mechanized Legions, The Republic has since developed its own autonomous units, called Juggernauts, which are directed remotely by a Handler.

While on the surface the public believes the war is being fought between machines, in reality, the Juggernauts are being piloted by humans. All of them are 86s, the designation given to the Colorata minority of San Magnolia who originally had equal rights as the dominant Alba race but were persecuted and scapegoated by the racist-led Alba government.

The racism continued to such an extent that the Colorata were considered not human, not allowed to have names and forced to live in internment camps in the 86th Ward while being forced to fight in the Republic's war with the Empire.
As you can see, the anime may be based on a light novel but the subject matter is far from 'light'.
Watch the 86 anime trailer below. The artwork and character designs are beautiful, and those action scenes look pretty darned exciting.
Learn more about the upcoming anime on the official 86 website.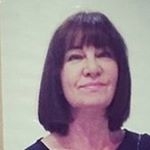 Latest posts by Michelle Topham
(see all)