Japanese voice actress and singer Azusa Tadokoro has released a pretty music video for 'Hakoniwa no Kofuku' (aka Happiness in the Box Garden), otherwise known as the In The Land of Leadale ending theme song — and a gorgeous song in its own right.
The 'Hakoniwa no Kofuku' music video features Azusa in desolate landscapes and empty buildings, shot next to mirrors that give an interesting visual effect, and wearing a long red dress that makes the singer really stand out against each frame's backdrop.
The song is Azusa Tadokoro's first digital release but, with how pretty the song is, it is hardly likely to be her last.
Tadokoro isn't just the In the Land of Leadale ED singer, though, as she has also been cast to play Caerina, one of the anime series' lead characters.
A series that tells the story of Cayna, a girl who dies after her hospital life support system fails, and is then transported into the VRMMORPG she used to play.
There she discovers not only has the world moved on more than 200 years, but her character (now Cayna herself) looks just like the avatar she created in-game, and seems to have a real life, friends and, interestingly, grandchildren as well.
In the Land of Leadale itself is an upcoming isekai anime series based on the popular fantasy light novel series by Ceez.
The English editions of the novel are currently being published by Yen Press.
Watch Azusa Tadokoro's 'Hakoniwa no Kofuku' music video for the series' ED down below, and don't be surprised if that song gets stuck in your head, as its melody is addictive.
Meanwhile, the first episode of In the Land of Leadale premieres later today on Crunchyroll. Yay!
Related: Protagonist Cayna meets her grandchildren in new In the Land of Leadale trailer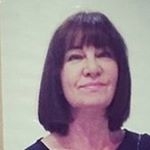 Latest posts by Michelle Topham
(see all)