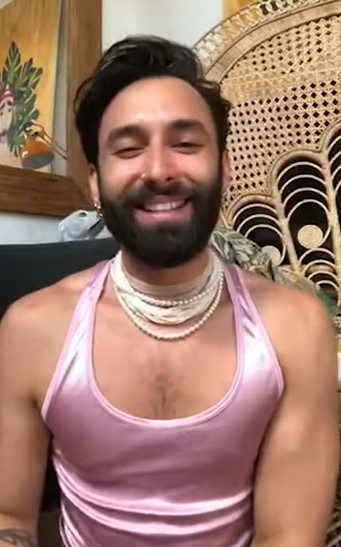 My mouth sometimes tends to work faster than my brain. (It's a family failing. My father is the same way!). So, when I bumped into Tom Neuwirth, aka Conchita WURST, in Vienna a couple of years ago one of the first things that came out of my mouth was that I didn't like the first song he had ever written — "Blue Bloom".
I immediately saw the hurt on his face as he covered it up quickly and said, "Well, it is my first song", and mentally smacked myself in the face for hurting him.
Advertising
As it turns out, I actually love "Blue Bloom". Once it grew on me and especially when it got a new arrangement that is just gorgeous. One that has sadly only been performed live once.
So, when I watched today's short segment from his latest FIVE@FIVE interview show the Austrian singer has been doing on Instagram during Austria's lockdown (the recaps are on his YouTube channel), and Tom Neuwirth mentioned he is back songwriting, I was thrilled.
"I dove into songwriting during quarantine. In German, so that's a whole different game for me" Neuwirth said. "I did not think that I enjoy it that much…"
Tom was then interrupted by guest British singer songwriter Betsy, who commented "Well, darling, we'll have to do a session. Or I'll just flat out write you a song, so you won't have to worry about it".
And, while it is absolutely lovely Betsy wants to write a song for Conchita WURST (she is a superbly talented songwriter), I still would have liked to have heard what the end of that comment Tom was about to make on songwriting was going to be.
Advertising
Because, while Conchita WURST, aka Tom Neuwirth has mentioned in interviews in the past he has been on numerous songwriting courses but thinks he is a terrible songwriter, I am here to say he is absolutely NOT and that three of my favorite Conchita WURST songs are songs Neuwirth has written or co-written.
"Have I Ever Been in Love" was self-penned along with Emma Rohan and Steve Anderson, and is one of the best songs from Conchita WURST's gorgeous collab album with the Vienna Symphony Orchestra From Vienna With Love.
There is a stripped-down live version he sang at a local Vienna radio station (see above) that is stunning.
"Waters Run Deep" was first performed by Conchita WURST at a superb Linz concert I was fortunate to experience. Several years later, it is still in my top five favorite Conchita songs. The melody is gorgeous, it is so perfect for Tom Neuwirth and his intense sense of drama, and how he sings it gives me a massive rush of emotion every time I hear it.
The song also has an enormously dramatic instrumental break towards the end of it that he eventually joins with some of the biggest, loudest and most impressive notes you've ever heard.
That that song seems to have been dropped in his concert repertoire recently is tragic, as it provides high drama that embodies everything I feel when I think about the immense talent Tom Neurwirth owns.
"The Truth", another song written by Conchita WURST/Tom Neuwirth is a somber track that, again, is full of drama. The melody is rich and has the feel of a slow, passionate Tango where the two lovers desperately cling to each other before they are separated forever.
I share the things I am with you
That's all that I can do
Because when summer ends
We will surrender to the truth
In other words, and before I become verbose, let's just say Conchita WURST songwriting again is brilliant news.
As Tom Neuwirth said in his Five@Five interview with Betsy (see video above), his latest songwriting has been in German, something that is  unusual for him as he has said in the past he does not enjoy singing in his native language.
Which is something I hope he has gotten past, as he has sung several songs in German since then and all have been so lovely (See the beautiful Für mich soll's rote Rosen regnen below).
Because, as someone who loves their own language more than any other I have attempted to learn, I think your true emotion and feelings only come out when you write in the language your heart knows. And, to some extent, I think his might as well.
When Betsy mentioned songwriting was a good way to get in touch with your feelings, Neuwirth responded,
"I totally get what you mean. I tend to go to very dark places when I start to write. It's so healing, isn't it? The response of the people like totally getting you, you're kind of surprised like, oh, I'm not alone with that. That feels good".
And that brings me back to my foot-in-mouth comment to Tom Neuwirth that day on a Vienna street about the first song he wrote, and my feeling that it probably didn't help him have confidence in his songwriting abilities.
For that, I say "I am sorry" to you, Tom, because my thoughtless comment was probably something you did not need to hear. Especially as, in retrospect, I was wrong.
In other words, the next time I meet you and something rude pops out of my mouth you have my express permission to tell me "Jesus, Michelle, shut the f*ck up".
As for when Tom Neuwirth's new self-written songs will see the light of day, with the COVID-19 craziness, it's anyone's guess.
Meanwhile, I'll put in my plea for the 9,000th time. Tom, can we please eventually get a recorded version of "Waters Run Deep", because when it comes to Conchita WURST songwriting that one is the absolute f*cking bomb.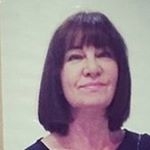 Latest posts by Michelle Topham
(see all)