The Japanese novel Gyokō no Nikuko-san (aka Nikuko of the Fishing Harbor) written by Kanako Nishi is getting an anime film adaptation.
Anime studio Studio 4°C announced the upcoming film on Friday with minimal information, except that it is expected to premiere sometime in summer 2021 in Japan.
Ayumu Watanabe, who also directed Studio 4°C's Children of the Sea, is directing Gyokō no Nikuko-san with Kenichi Konishi (A Good Librarian Like a Good Shepherd) designing the characters, and Satomi Ooshima (Hataraki Man) writing the script.
A Gyokō no Nikuko-san anime teaser trailer was released today along with the film's announcement.
A trailer that made it quite obvious the anime film is in its very beginning stages, considering there isn't any footage to show, and nothing that illustrates the film except one still visual.
As for the novel, it was first published in 2011, and ultimately became very popular in Japan.
The book follows the lives of a mother and daughter who live on a boat in a fishing port, and will be the fifth novel author and Naoki Prize winner Kanako Nishi has had adapted into a film.
(Kiiroi Zou, Entaku: Kokko, Hitonatsu no Imagine, Makuko and last year's Sakura all received film adaptations).
Watch the Gyokō no Nikuko-san teaser trailer below. As you will see though, it tells and shows you little.
We will keep you posted as new information about the upcoming film appears.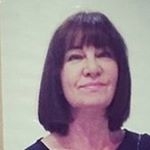 Latest posts by Michelle Topham
(see all)