If you were to ask me which was the sweetest anime opening theme song, I would be hard-pressed not to put the Hakumei to Mikochi opening theme song — 'urar' by Chima — right at the top of my list.
Because, come on, not only does 'urar' by Chima perfectly illustrate the feel of this wonderfully delightful slice-of-life anime series, it really is one of the sweetest songs you will ever hear.
Opening theme song or not.
Chima's 'urar' also comes with a lovely whimsical music video, with Chima herself singing the song while sat in the middle of a winter forest playing the guitar.
Two children  wearing animal skin hats also wander around the forest, where they eventually meet Chima and the youngest one hugs her. By the end of the video, Chima is left alone in the forest with just the hats to hug.
As for Hakumei to Mikochi, where this sweet song originated, if you like a relaxing slice-of-life, iyashikei, fantasy anime that is sweet and funny and childlike, with wholesome morals, the most wonderful voice acting, and an artwork style that is so beautiful you will be dying to screenshot every frame, you will adore this series.
Because there is nothing more calming than watching two tiny women living in the forest in a house in a tree just go about their day, while meeting all their anthropomorphic animal friends who work and reside in the town close by.
As Sentai Filmworks describes the anime:
Hakumei and Mikochi are two small girls who live together in a tiny house in the great big forest. In fact, their house is so tiny that it all fits inside just one tree! But that's fine because Hakumei and Mikochi are only 3.5 inches tall, so their tree is as big to them as a skyscraper is to normal people!

They're not the only tiny people living in their community either, and when Hakumei and Mikochi aren't out exploring, they like to spend their time visiting their neighbors, some of whom are other small folk like the inventor Sen and Konju the songstress, while others are beetles, squirrels and even a big scary owl who is definitely not friendly!
Sadly, until now, however, Hakumei to Mikochi was only given the one season. Fingers crossed we will eventually get a second one, as this anime is perfect in every way.
Listen to 'urar' by Chima — the Hakumei to Mikochi opening theme song — in the official music video below, and you will easily be able to hear the whimsical sentiment that makes this popular anime so well-loved by so many.
You can buy the Blu-ray of the series at Sentai Filmworks, and watch the official trailer for the anime below.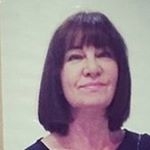 Latest posts by Michelle Topham
(see all)