Smash hit anime series Kaguya-Sama: Love is War (akaKaguya-sama wa Kokurasetai: Tensai-tachi no Renai Zunōsen) Season 2 has two new cast members.
Announced today on the official website, voice actors Miyu Tomita (Aoi in Holmes of Kyoto, Riko in Made in Abyss and Gabriel in Gabriel Drop-Out) and Rina Hidaka (Last Order in A Certain Magical Index, Silica in Sword Art Online) will be joining the cast to play new characters Miko lino and Kobachi Osaragi.
Advertising
Depending on who you listen to, Kaguya-Sama is one of the best seinen anime series to come out in recent years, or the most over-hyped.
Whatever your opinion about the show, though, Kaguya-Sama currently has an 8.42 score of My Anime List, and is ranked as the #136 most popular anime of all time.
Along with Miyu Tomita and Rina Hidaka, Kaguya-Sama Season 2 will also star returning actors Aoi Koga who plays Kaguya Shinomiya, Makoto Furukawa as Miyuki Shirogane, Konomi Koharawho as Chika Fujiwara, and Ryōta Suzuki playing Yū Ishigami.
You can check out the key visual for the upcoming new season above.
Director Mamoru Hatakeyama will also return in charge of Season 2.
Advertising
Season 2 of the popular rom-com anime is currently scheduled to hit the airwaves in April, 2020.
If  you haven't yet watched Kaguya-Sama Season 1 (and you should, it is superb), the 12-episode series is currently streaming on Crunchyroll.
If you prefer to watch on Blu-Ray or DVD, you can do that beginning on February 18th, 2020, when it will be released by Aniplex of America.
Meanwhile, watch the teaser trailer for season 2 below. Yes, the craziness and hilarity we loved in season 1 is coming back.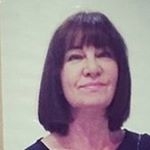 Latest posts by Michelle Topham
(see all)