The instrumental section from British pop singer and songwriter Blithe's 'Say Your Prayers' was that fabulous music playing on The Old Guard as Andy has kidnapped Nile from the military base and is driving her across the desert.
The vocals from the song kick in as Andy and Nile are in the plane and the pilot is getting ready to take off.
The song is just one of the superb tracks on The Old Guard soundtrack, a film that also featured music from M.I.A., Ruelle, Marshmello, Phlotilla and Elle King.
Blithe's 'Say Your Prayers' was co-written by the singer along with Paul Dixon and George Morgan.
And while the lyrics are not the best to portray that specific scene on The Old Guard, the song is a damn good track and will hopefully get Blithe some of the attention she so easily deserves.
Blithe herself moved to London at only 16-years-old so she could start her music career as soon as she was able.
Since then, she has released several singles and a five-track debut EP, and has had a couple of songs featured on Catfish: The TV Show. The Old Guard is the first film her music has been licensed to feature on.
The Old Guard is a fantasy action movie currently streaming on Netflix, and it's getting a lot of attention.
The film is based on the comic book by Greg Rucka and stars Charlize Theron, KiKi Layne, Matthias Schoenaerts, Marwan Kenzari and Luca Marinelli as a group of immortal mercenaries trying to make the world a better place.
Listen to Blithe's 'Say Your Prayers' from the film below.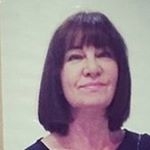 Latest posts by Michelle Topham
(see all)