Icelandic rock band Kaleo's 'Backbone' was one of the songs licensed for play on last night's episode of Grey's Anatomy on ABC — Grey's Anatomy, Season 17, Episode 6, "No Time for Despair".
Kaleo's 'Backbone' is the latest single from the band's upcoming third studio album Surface Sounds, which is due to release in April, 2021 via the Elektra record label.
It is an album that is, sadly, a long time coming, as Kaleo lead singer and guitarist JJ Julius Son has been working on songs for the album since the release of the band's sophomore album A/B back in 2016.
Hope for the release was strong when the fourth single from Surface Sounds, Kaleo's aforementioned 'Backbone' came out in April this year, but nothing has been forthcoming since.
Kaleo's 'Backbone' is another gorgeous example of the Icelandic band's superb blues-infused rock music, however, and hopefully a good indicator of how good Surface Sounds is likely to be when it finally sees the light of day. (continue reading and listen to Kaleo's 'Backbone' after the promo…)
Kaleo's Coachella Performance of 'Way Down We Go' is Brilliant (Video)
Along with having their music featured on this week's Grey's Anatomy this week Kaleo has also had their songs licensed for an absolutely massive number of TV shows including Mistresses, The Vampire Diaries (several times), Lucifer (numerous times), Vinyl, Arrow, The Flash, The Blacklist, Riverdale, NCIS, Training Day, Suits, Blindspot, Frequency, Notorious and several other songs used on Grey's Anatomy.
Listen to Kaleo's 'Backbone' from Grey's Anatomy in that official lyric video below.
You can also hear the track, along with three other songs from the band's upcoming third album, in the Spotify player below that.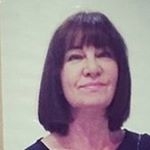 Latest posts by Michelle Topham
(see all)