The new romantic drama film After We Collided is due out in the U.S. in a couple of weeks. It has already been out in Europe for over a month and has been doing beyond exceedingly well at the box office.
Fans love the drama, it seems, but they also love many of the songs featured in the film.
Advertising
Songs like British girl group's Little Mix's 'Love Me or Leave Me', which was played in After We Collided as Tessa reads Hardin's letter in which he confesses what a terrible person he has always been.
(And no, After We Collided is not about a healthy relationship or should ever be used as a guide for 'how to do love').
Little Mix's 'Love Me or Leave Me' is from the group's 2015 album Get Weird.
The album was an enormous success for Little Mix at the time, making it onto the charts in 21 countries, including in the United States and the UK.
It charted at #1 in Ireland and at #2 in the UK on both the Albums chart and Digital Albums chart. In the United States, Get Weird hit #13 on the Billboard 200 chart.
Advertising
The album eventually spent an amazing 92 weeks on the album chart in the UK, becoming the UK's longest-charting album ever for a girl group. (Article continued below…)
Listen to Aron Wright's 'You Were Supposed to Be Different' from After We Collided
Little Mix's 'Love Me or Leave Me' is a highly emotional drama of a song, with the lyrics looking back at what used to be a loving relationship and asking what happened.
How did things get to this terrible place?
Of course, the song is a perfect musical representation of the emotions in After We Collided during the letter scene where the song is played.
Listen to Little Mix's 'Love Me or Leave Me' from After We Collided in both the video below and on the group's album Get Weird.
It's a wonderful song if you too are in a romantic situation where you are wondering where the hell did that love go?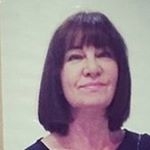 Latest posts by Michelle Topham
(see all)