Canadian pop singer songwriter Luca Fogale's 'Another Way Around' was played on the soundtrack of this week's episode of New Amsterdam — New Amsterdam, Season 4, Episode 18, "No Ifs, Ands or Buts'.
The mellow but quite sad song was playing during the ending montage as Bloom is having a cupping treatment, Iggy goes to a therapist, and Reynolds is in his dad's old car looking at a photograph from when he was a child.
It is still playing as Helen goes home to tell Max she should have let him go to her therapy session.
Luca Fogale's 'Another Way Around' was released in 2020 on his album Nothing is Lost, which came out via Amelia Recordings.
The song talks about always being there for someone, even if things are difficult.
After all, working together can get the person you care about through the worst of things.
But if nothing is sacred
Then nothing is lost
And I'm in your corner
Whatever the cost
And if the fists that are flying are keeping you down
Then we'll fight a little harder
And find another way around
'Another Way Around' is one of several songs Luca Fogale has had played on a variety of TV shows in the last couple of years.
Those series include Grey's Anatomy, Station 19, Family Law, Charmed and NCIS: Los Angeles.
Listen to Luca Fogale's 'Another Way Around' from last night's New Amsterdam in the song's music video, and on Fogale's Nothing is Lost album.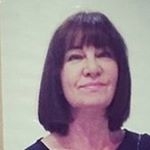 Latest posts by Michelle Topham
(see all)