In its four seasons, the medical drama The Good Doctor has become synonymous with superb soundtrack music.
Featuring songs from some of today's best contemporary artists, this week's stellar offering playing at the end of the episode also joined that list — Mavis Staples and Ben Harper's 'We Get By', which showed up on The Good Doctor, Season 4, Episode 12, "Teeny Blue Eyes".
Advertising
Mavis Staples and Ben Harper's 'We Get By' is the title track from Staples' 10-track fourteenth studio album.
The album was released in 2019 via the Anti- record label, and was produced and written by fellow singer, songwriter and multi-instrumentalist Ben Harper.
It charted in Belgium, France, Scotland and Switzerland, but failed to chart in Staples' home country of the United States.
The mellow, feelgood 'We Get By' was the album's third single.
The song is also not the first the now-81-year-old Staples has had featured on a hit TV show as her music has shown up on series as diverse as The Blacklist, The Finder, Truth Be Told, Grace and Frankie, Criminal Minds, Midnight Texas, The L Word, Girls and CSI: Miami.
Advertising
Listen to Mavis Staples and Ben Harper's 'We Get By' as heard on last night's The Good Doctor in both the song's official music video and on her latest album.
The lovely music video features Staples and Harper performing the song, with an introduction by Staples explaining that singing "…keeps me optimistic that things are going to get better. We get by. No matter what, I'll be there for you….We'll get by. We're gonna make it".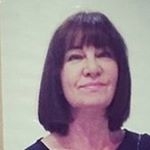 Latest posts by Michelle Topham
(see all)