The American indie rock singer songwriter Soccer Mommy's 'I'm on Fire' was played on the season finale of the high fantasy series Willow last night — Willow, Season 1, Episode 8, "Chapter VIII".
The song was played during the scenes at Airk and Elora's wedding as the Crone is pushing them to marry and, of course, is a cover of the 1984 Bruce Springsteen classic.
Advertising
Soccer Mommy's 'I'm on Fire' was released in 2018 as a non-album single and part of a double-sided single along with the song 'Henry'.
It was released soon after the singer's debut studio album Clean came out, and is one of several songs the Nashville-based musician has had licensed for play on hit TV shows in the last couple of years.
Shows that include last night's Willow, as well as The Rookie, Nancy Drew, and Trinkets.
Soccer Mommy herself, aka musician Sophia Allison, has already released three full-length albums since 2018, a compilation album and a slew of singles.
Her music also seems to be becoming even more noticed by TV show music supervisors in the last few months, with plays on hit shows only increasing.
Advertising
Listen to Soccer Mommy's 'I'm on Fire' as heard on Willow last night in the video, and on the Spotify player.
You can watch the first episode of Willow via Disney+ although, sadly, while the classic 1988 movie it is based on is still a recommended watch more than 30 years after its release, the TV show went all in on Disney's woke agenda including casting several actors who cannot act, and has suffered in downrated audience reviews as a result.
RELATED: Dire Straits' 'Money for Nothing' was that cool track from Willow Episode 8 ending credits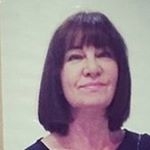 Latest posts by Michelle Topham
(see all)