It seems even famous singers like Miley Cyrus don't always expect to be nominated for major awards. At least if Miley Cyrus thinking her Grammy nomination was a 'joke' is anything to go by.
That is exactly what happened, though, as Cyrus herself confessed in an interview with ET recently.
The 22-year-old singer said she found out about her Grammy nomination for 'Best Pop Vocal Album' when a friend of hers was in her room and surfing on the net. Her friend suddenly said, "You got nominated for a Grammy", to which Miley replied, "You're kidding. There's no way".
"Way" there definitely was, however, as Cyrus was nominated for her latest album 'Bangerz'.
The singer says she's not that phased by the nomination, though, and, sure, while it would be nice to win, she certainly won't be losing any sleep over it if she doesn't.
Meanwhile, she's spending a lot of time in her home studio working on new music and trying to put together a new album, as well as talking about her new collaboration with MAC Cosmetics and their VIVA GLAM line.
Oh and, by the way, I like Miley Cyrus. I really, really do.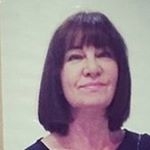 Latest posts by Michelle Topham
(see all)