Well, this sounds fabulous.
A new anime based on the Phantom of the Idol manga by Hijiki Isoflavone has been announced.
It follows a lazy male pop singer called Yuuya who suddenly finds himself being haunted by the ghost of Asahi, a young female idol who is waaaaay more upbeat than him.
Several main cast members for Phantom of the Idol (aka Kamikuzu-Idol in Japan) have also been announced, and there are a couple of heavy hitters in there in Nao Tōyama and Shun Horie, so this one could be good.
The three cast members of Phantom of the Idol announced so far are:
Fumiya Imai (a relative newcomer but played Rosie in One Punch Man) will play Yuuya Niyodo
Nao Tōyama (Rin from Laid-Back Camp) is Asahi Mogami
Shun Horie (Kazuya in Rent-a-Girlfriend) voices Kazuki Yoshino
Kodansha Comics has also already confirmed they have licensed the English language version of the Phantom of the Idol manga series for publication some time in 2022.
They describe the manga this way:
Yuuya, one half of the boy pop duo ZINGS, may be the laziest performer in the Japanese music industry. His partner is out there giving 110% every night (and, thankfully, he's quite popular), but Yuuya's half-assed, sloppy dancing, and his frankly hostile attitude toward the audience, has the fans hating him and his agent looking for any excuse to cut him loose. The career of a pop idol just isn't the path of easy leisure and adulation Yuuya expected…

After a particularly lifeless concert appearance, Yuuya meets a girl backstage. She's dressed to the nines in a colorful outfit, she's full of vim and vigor, and all she wants from life is to perform. There's just one problem: She's been dead for a year. This is the ghost of Asahi Mogami, the beloved singer whose time on the stage was tragically cut short, unless… If ghosts are real, is spirit possession really that much of a stretch?
Kodansha also gives a heads-up to fans of Horimiya, My Dress-Up Darling, and Kiss Him, Not Me!, as they think it will be right up your street.
The Phantom of the Idol anime will premiere sometime in 2022.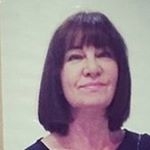 Latest posts by Michelle Topham
(see all)