Roger Waters' voice in 'Deja Vu' on Stephen Colbert is richer and sweeter than ever
Roger Waters' voice in 'Deja Vu' on Stephen Colbert is so sweet
It's a huge deal that Pink Floyd founding member Roger Waters will soon be releasing his first rock album in 25 years. It was almost as big of a deal when Roger Waters performed 'Deja Vu' on The Late Show with Stephen Colbert last night, because he doesn't show up on late night TV that often.
The track is Waters' second release from his upcoming album Is This the Life We Really Want? and, if you're familiar with Pink Floyd or Waters' ballad Fletcher Memorial Home, you are going to love this.
Because it's touching and beautiful. And his voice. Oh his voice. It's the voice of a 73-year-old man who is just as good now as he ever was when he was 20, but richer and sweeter and much more sad.
Roger Waters' performance of 'Deja Vu' on Stephen Colbert is also one of those you should watch and listen to with the lights turned down, and the headphones on. I'm telling you. It's gorgeous.
Watch him below. Give a deep sigh of satisfaction, because you know you want to. Then pre-order Is This the Life We Really Want? on most major music sites. It arrives on June 2nd.
Waters himself will be on his Us + Them North American Tour starting on March 26th.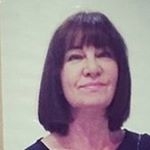 Latest posts by Michelle Topham
(see all)