A new teaser trailer has been released for the upcoming golfing anime Sorairo Utility today, along with the names of various cast members and staff.
The Sorairo Utility PV shows the anime's trio of high school girls heading out to the golf course where they practice their strokes, drive around in a golf cart and seem to be having a lot of fun.
The PV also introduces the anime's main cast — Miyu Takagi (Wake Up, Girls!) who plays Minami, Yurina Amami (Kiratto Pri☆Chan) who is voicing Haruka, and Ayasa Gotou (Uma Musume Pretty Derby Season 2) as Ayaka.
Kengo Saitou (Blue: Line Step Brush) is directing the series, with Kota Nozomi, creator of When Supernatural Battles Became Commonplace) writing the screenplay.
Yostar Pictures (Arknights) is in charge of animation production.
The Sorairo Utility anime will just squeak its first episode into 2021 as it premieres in Japan on Tokyo MX on December 31st at 7:30pm.
Adorable girls playing golf doesn't seem to be too bad of a way to get ready for the New Year, eh?
Check out more information about the upcoming anime on the Sorairo Utility official website.
And, if you love golf and love anime, look out for BIRDIE WING -Golf Girls' Story- as well — another golfing anime set to premiere sometime in 2022.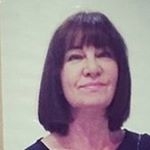 Latest posts by Michelle Topham
(see all)