A new Summertime Rendering trailer has just been released for the upcoming Disney+ anime, and if you are looking for something dark, mysterious and tragic to watch, this one might just be it.
The Summertime Rendering anime is based on the manga series by Yasuki Tanaka, and tells the story of Shinpei Ajiro, a teenager who travels from Tokyo back to the small island he grew up on to attend the funeral of a girl he was once close to.
The girl, Ushio Kofune, has supposedly drowned while trying to save a young girl called Shiori Kobayakawa.
But, when Shinpei goes to Ushio's funeral and meets his close friend Sou Hishigata, the boy who tried to save Ushio, he discovers there may be more to the story than is being told.
Especially as Sou insists Ushio was murdered.
But, as Shinpei begins to investigate, he discovers there is a darkness that has infiltrated the island and now he, his friends and Ushio's sister Mio must work together to learn the truth, while protecting each other from the danger that seems to be all around them.
Summertime Rendering is being directed by Ayumu Watanabe (Komi Can't Communicate), with Hiroshi Seko (Jujutsu Kaisen) writing the scripts and in charge of series composition, and Miki Matsumoto (Angels of Death) designing the characters.
OLM(Fantasy Bishoujo Juniku Ojisan to) is in charge of anime production.
The 13-volume Summertime Rendering manga series the anime is based on is currently only available in Japanese, but will be published in English by Udon Entertainment.
The 25-episode Summertime Rendering anime series will air on Disney+ starting April 14th, 2022.
Watch the just released Summertime Rendering trailer, and you'll see that this one looks like it could be quite suspenseful and scary. Well, hell, I like that.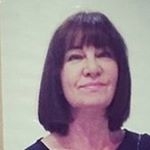 Latest posts by Michelle Topham
(see all)