Now, I have to admit, I am not yet sold on the new Korean fantasy drama Destined with You.
The first episode was so uninteresting I struggled to finish it, and I found the overly-acted performance of lead Jo Bo Ah annoying.
The last five minutes of Episode 1, however, did introduce an interesting premise — the owner of a mysterious box, which suggests a historical tragedy connecting Jang Shin Yu (played by Rowoon) and Lee Hong Jo (Jo Bo Ah), and her possible connection to the life-shortening illness of Shin Yu.
Along with the last few minutes of actually interesting drama, Destined with You, Episode 1 also features a very pretty end credits song.
A song that, unlike many other songs on popular K-dramas, has already been officially released and that, even on second and third listen, is still as pretty.
What is the Destined with You, Episode 1 end credits song?
The song played over the Destined with You, Episode 1 end credits is called 'It's You' (aka 이 연애는 불가항력 in Korean), and is sung by Park Won.
It is a track that is obviously meant to be the Destined with You theme song, as the song's lyrics could not be more appropriate for the premise of the drama:
내 맘 깊은 곳에 숨 쉬고 있던 네가
굳게 잠겨 있던 이 문을 열어

나 조차 몰랐던 내 마음을 이젠 알 것 같아
Oh, it's like I'm destined to be with you

거부할 수 없는 유일한 존재인걸
날 이끄는 주문같은 너, it's you

운명의 너와 나 이젠 내 손 꼭 잡아
Cause I was meant to be with you
which in English, roughly translates to:
You, who was buried deep in my heart
Opened this tightly locked door

I think I know my heart now even though I didn't before
Oh, it's like I'm destined to be with you

You're the only one I can't deny
You are like a spell that guides me, it's you destiny, you and me

Now hold my hand tight
Cause I was meant to be with you
Singer-songwriter Park Won, of course, has also recorded songs for other popular Korean dramas, including It's Okay to Not Be Okay, Mr. Sunshine, Sisyphus: The Myth, and Listen to Love as his mellow, ultra-romantic vocals suit that genre of music perfectly.
He got his start in the music business as half of the One More Chance duo with musician Jung Ji Chan but, after the pair broke up, Park Won went on to establish a very successful solo career.
Listen to Park Won's 'It's You' from Destined with You in the just released video below, and on Spotify via the Destined with You OST, Part 1, which also includes a pretty instrumental version of the track.
Destined with You airs every every Wednesday and Thursday at 22:30 (KST) on JTBC in South Korea, with Netflix streaming new episodes for international viewers around the same time.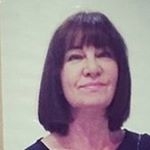 Latest posts by Michelle Topham
(see all)