As the rock band-themed anime series Bocchi the Rock heads quickly towards its ninth episodes, fans of the show are only growing in number.
That, of course, isn't surprising to those of us who have been watching Bocchi the Rock right from Episode 1.
Not when you realize how good the anime's screenwriting has been, how superb the music and the comedy, and how seriously and how well the voice actors perform their roles.
Roles like that of protagonist Hitori Gotou — the Bocchi of the title — and someone whose moods change on a dime depending on what fresh anxiety she is being forced to endure today.
Who voices Hitori Gotou in Bocchi the Rock, and helps make this anime one of the best of the Fall, 2022 season?
Someone who has earned main roles right from her beginnings in the anime voice acting world back in 2013.
Who voices Hitori Gotou in Bocchi the Rock?
The phenomenal voice actress who sighs, screams, shakes and mumbles her way through the role of Hitori Gotou in Bocchi the Rock is Yoshino Aoyama (青山吉能 or Aoyama Yoshino in Japanese).
Aoyama was born in Kumamoto Prefecture on May 15th, 1996, so she is currently 26-years-old.
The actress got her start in the anime voice acting industry when she scored the main role of Yoshino Nanase in Wake Up, Girls!.
A role she has continued to play in other Wake Up, Girls! properties right through until 2017 when she starred in Wake Up, Girls! New Chapter.
Other anime she has earned main roles in include Guri in Love Tyrant, Izumi Chiba in Natsunagu!, Mami Ono in Puraore! Pride of Orange, Bon in Nanashi Kaidan, and Makato in Shachibato! President, It's Time for Battle!.
She has also acted in supporting roles as Efilia in The Master of Ragnarok & Blesser of Einherjar, Fio in KonoSuba, Roshell in Grimoire of Zero, Rene in In Another World With My Smartphone, and Emi in O Maidens in Your Savage Season.
Along with her successful voice acting career, Yoshino Aoyama is kicking off a solo music career, having released her first single earlier this year.
You can find her official agency profile here and, of course, listen to her as Hitori Gotou in the show's trailer below, and on Bocchi the Rock on Crunchyroll.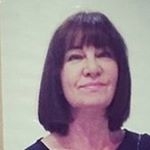 Latest posts by Michelle Topham
(see all)