When will Episode 7 of The Escape of the Seven air?
With The Escape of the Seven, Episode 7 original scheduled to air on Friday night (tonight, October 6th) on SBS, there is likely a whole lot of disappointment going on in the K-drama community right now.
After all, not only did The Escape of the Seven, Episode 7 not air on SBS tonight, it will not be airing tomorrow night during the drama's regularly scheduled time slot either.
That means, for anyone dying to know where the craziness of this excellent mystery thriller is likely to go next, it will be Friday, October 13th when Episode 7 eventually airs before you are able to find out.
Both on SBS in South Korea and on Viki and Kocowa, where the thriller is streaming for international viewers.
Why did The Escape of the Seven, Episode 7 not air on Friday night, and why is it not showing up tomorrow either?
The same reason The Killing Vote, and Arthdal Chronicles 2 will not be airing this week, and why Live Your Own Life only had one episode air each week for the last two weeks.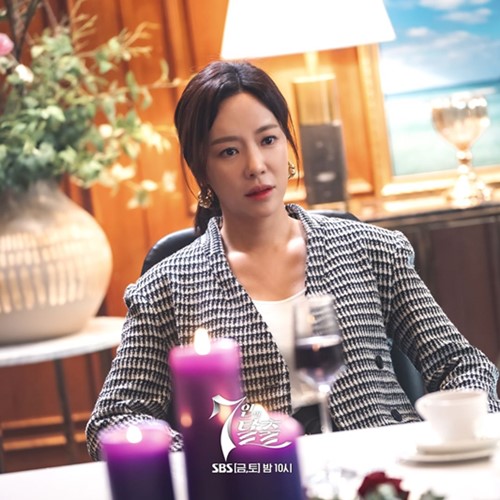 The three-week long Asian Games 2023
The once-every-four-years Asia-wide sporting event the Asian Games kicked off this year in mid-September with preliminary rounds, and with the main games beginning on September 23rd with the Opening Ceremony.
Those games have had matches/games/competitions airing on TV all over Asia for most of the last two to three weeks, including today.
SBS themselves started their programming of the games earlier on today at 9am with archery, climbing and wrestling.
That sports programming then continued throughout the day, finishing up around 11 p.m., as gold medal rounds in several sports aired today.
In other words, with the Games coming to an end on Sunday, and many gold medal results still to be decided, tonight and tomorrow night are two of the most important time periods of the whole Asian Games.
Especially as Saturday night's Men's Football Final (soccer for Americans) is between two-consecutive-gold-medal winners the South Korean team, and their arch rival Japan.
It is a game that is hugely important for the Koreans, as never before in Asian Games history has any country's football team ever won the gold medal three times in a row.
If South Korea wins tomorrow night then, they will make Asian Games history.
And that is why, when faced with a choice between watching The Escape of the Seven, Episode 7 tonight or tomorrow night, versus watching the South Korean men's football team and other important Asian Games 2023 gold medal rounds, most of Korea would likely choose the latter.
Should you also be interested in watching South Korea (hopefully) kick Japan's ass, the Men's Football Final at the Asian Games 2023 begins at 8 p.m. on Saturday at Huanglong Sports Centre Stadium in Hangzhou, China.
Otherwise, just be happy in knowing The Escape of the Seven, Episode 7 will air on SBS at its regular time of  22:00 (KST) on Friday, October 13th, followed by Episode 8 on Saturday.
God willing, and if the creek don't rise.
I am a Brit-American journalist, former radio DJ at 97X WOXY, and Founder/CEO of Leo Sigh. I'm also obsessed with music, anime, manga, and K-dramas. Help!