Slice of life anime series are my absolute go to anytime I want to watch something that is going to make me feel happy and chill.
After all, most of them feature scenarios in which you get to see a lovely slice of typical Japanese life and with characters that are cute, funny and adorable.
Just like any other anime genre, of course, there are good, bad and absolutely terrible series. It is often difficult to figure out which is which until you are a few episodes in.
If you are a slice of life anime series newbie then, or if you just feel like you haven't watched as many in this genre as you would like, make sure you have watched all of these before you start on anything else, as I think they are the absolute best slice of life anime series from the last decade — 2011-2020.
And no, they're not in any particular order as they every series is well worth a watch.
Kiniro Mosaic aka KINMOZA! (2013)
Middle schooler Shinobu goes on a home stay trip to the United Kingdom where she stays with a young family that have a sweet and shy daughter named Alice.
Back in Japan a couple of years later and now in high school, Shinobu is surprised at school one day when she discovers Alice now speaks fluent Japanese and is a new student in her class.
It turns out, Alice missed Shinobu when she went back to Japan. So she set herself the task of learning Japanese so she could eventually move to Japan and go to school with Shinobu.
Related: 8 anime series that will make you happy
Kiniro Mosaic (aka KINMOZA!) is populated with a delightful cast of characters. The lovely slice of life anime series follows Shinobu, Alice and their friends Youko, Aya and Karen as they attend school and learn about each other's culture.
Kiniro Mosai and its sequel Hello Kiniro Mosaic are currently streaming on Crunchyroll.
Blend S (2017)
This adorable slice of life anime series takes place in and around a coffee shop and centers around protagonist Maika Sakuranomiya.
Maika is a nice, kind, sweet girl but, every time she goes on a job interview for a part-time job, she is so nervous she ends up with a menacing look in her eyes. Consequently everyone is frightened of her, so nobody will hire her.
But one day she meets Dino, the Italian manager of Café Stile — a café where the waitresses must stick to certain characteristics in order to be able to work there.
Related: The Blend S opening theme song is cute and perfect
As soon as he meets Maika and notices her menacing look, he wants her to become his new 'sadistic waitress'. A sadistic waitress the mostly male customers of the café are immediately infatuated with.
You can watch Blend S on Crunchyroll.
A Place Further Than The Universe (2018)
This Madhouse slice of life anime series follows Mari Tamaki, a high-school student who wants to have a fabulous life but is too frightened to try.
One day, Mari meets Shirase Kobuchizawa, a girl whose mother was an explorer who disappeared in the Antarctic several years before.
Since then, Shirase has been working as many part-time jobs as she could get so she could save money to join an Antarctic expedition in an effort to find her.
Related: The opening theme song for A Place further Than the Universe is so cool — listen
Soon Shirase has persuaded Mari to take a chance on life and go with her, but they have to find at least two other girls or the expedition will not get the funding it needs. That is when they learn about Hinata Miyake and Yuzuki Shiraishi, and Mari and Shirase set about persuading them to head to the Antarctic with them.
The life-affirming A Place Further Than The Universe (aka Sora yori mo Tōi Basho) is streaming on Crunchyroll. You can watch the first episode above.
Miss Kobayashi's Dragon Maid (2017)
Office worker Kobayashi gets drunk one night and heads out into the mountains where she saves the life of an enormous dragon. Back home the following day, she cannot remember anything about the situation until Tohru, the dragon, appears on the doorstep of her apartment and reminds her.
Tohru then turns herself into a dragon maid — part dragon with a long swishing tail and horns and part French maid — and asks Kobayashi if she can stay and take care of her in repayment for what she did.
Related: Miss Kobayashi's Dragon Maid opening theme song animation has the best and quirkiest dance moves
Soon Miss Kobayashi is living with Tohru and another young dragon, Kanna — all of whom are trying their best to accommodate each other's personalities and quirks as the three inhabit a very small apartment together.
This adorable anime is from Kyoto Animation, and is one of the best slice of life anime series you will ever watch. A second series has been announced.
You can currently watch Miss Kobayashi's Dragon Maid on Crunchyroll. The first episode is in the video above.
Yuru Camp (aka Laid-Back Camp) (2018)
As I mentioned in our 6 Crunchyroll anime series you should be binge-watching list recently, Yuru Camp is likely to feature on most of the anime lists I create.
Why?
Because, as a classic slice of life anime series, it is utterly perfect.
Gorgeous artwork and wonderful animation, adorable characters you cannot help but love, protagonist Rin who is the coolest girl in anime, and some of the prettiest theme and soundtrack music that has come out of the Japanese anime industry.
Add in delightfully quirky stories and a plot that centers around high school girls camping in various beautiful places in the Japanese countryside (all stunningly and lovingly drawn), and you will watch the first episode of Yuru Camp and never want the show to end.
Related: Check out the fabulous Yuru Camp's awesome ending theme song
Yuru Camp is streaming on Crunchyroll, along with its delightful shorts spin-off series Room Camp (aka Heya Camp). A second series of the main story and a movie are set for release in 2021.
Meanwhile, watch the first episode of the main series in the video above and fall in love with these awesome girls.
March Comes In Like a Lion (2016)
In a top anime series for many critics, March Comes In Like a Lion has one of the best-written stories in the genre.
This superb slice of life anime series follows Rei Kiriyama, a 17-year-old professional Shogi player. Several years before, his parents and young sister were killed in a car accident, and Rei was subsequently brought up by one of his father's friends. The friend was a Shogi addict and so encouraged his own son and daughter and Rei to study Shogi for many hours a day.
The son and daughter hate Rei for taking their father's attention away from them and because, unlike them, he is a gifted Shogi player.
Thus, when Rei turns 17, he leaves his father's friend's home to live by himself in a stark apartment. His days revolve around studying Shogi and playing in professional Shogi matches.
That is until one day when he meets the three Kawamoto sisters: Akari, Hinata, and Momo, who live with their grandfather, the owner of a wagashi shop (traditional Japanese sweets).
Related song: March Comes In Like a Lion's 'Sayonara Bystander' theme song is absolutely addictive
Soon the girls are inviting Rei to their home for dinner most nights of the week, and doing their best to give him the family he has not had since his own family died.
All 44 episodes of this astonishingly good series plus extras are available on Crunchyroll.
Tsurezure Children (2017)
If you are looking for a superb shorts slice of life anime series, Tsurezure Children should be the one you watch.
These 12-minute episodes feature various high-school students and their search for love. Some are successful, some are not, some help other people find love, while others don't want it. Others have a crush but are too afraid to tell their loved one how they feel.
Every character is wonderful, with even the supporting characters just as memorable as the main. Tsurezure Children is funny, sweet, quirky and charming and features real-life teen romantic situations most of us can relate to. Even if we are several decades passed them.
Tsurezure Children is another Crunchyroll slice of life anime series you should make time to watch.
Hitoribocchi no Marumaru Seikatsu (2019)
Bocchi Hitori is so shy she has trouble making friends. In fact, during her whole school life, she has only had one close friend — Kai.
But, when she has to move to a middle school, Kai tells her she will be going to a different school and she doesn't want to be friends anymore. Not until Bocchi has been able to become friends with every person in her new class.
Hitoribocchi no Marumaru Seikatsu follows Bocchi's struggles to not only make friends with everyone at school, while going through life with extreme social anxiety, but also to find confidence in and to love herself.
While it sounds like a depressing story, it is not.
Related: Hitoribocchi's opening song and animation is so damned cute
In fact, Hitoribocchi no Marumaru Seikatsu is one of the funniest slice of life anime released in the last decade, with cute characters you immediately fall in love with, beautiful artwork, lovely music and stories that are full of heart.
Mentioned by many critics as one of the best slice of life anime series of the last decade, Hitoribocchi is a must watch.
Hitoribocchi is on Crunchyroll.
New Game! (2016)
Aoba Suzukaze graduates high school and goes to work for a video game company. The same company that produced her favorite video game — Fairies Story.
Soon she is working alongside a kooky cast of characters — including Kou Yagami who often sleeps at the office in nothing but her underwear and shy Hifumi Takimoto who only communicates via instant messaging – and all of whom are doing their best to help produce a new game that will soon be launched in the highly competitive Japanese video game market.
To Aoba's absolute delight, the new game is Fairies Story 3.
Related song: New Game!'s 'Sakura Skip' theme song will make you happy
While New Game! does not showcase the video game industry in as much depth as Shirobako shows off the anime industry, it is still a wonderful slice of life anime series with characters you will grow to adore.
New Game! and its sequel New Game!! are on Crunchyroll.
Anohana: The Flower We Saw That Day (2011)
The very grumpy Jinta Yadomi is a recluse having stopped going to school and shut himself in his house where he spends his days playing video games and avoiding the world.
That is until one day when his childhood friend Meiko 'Menma' Honma appears asking him to grant a forgotten miracle she had wished for a few summers ago.
The problem is Menma died several years before.
Anohana: The Flower We Saw That Day was beautifully written by the incredible Mari Okada, and tells the story of a group of childhood friends who are brought back together to deal with their buried grief and feelings of loss, and then to help Menma herself move on.
Watch this nostalgic and lovely slice of life anime series in both sub and dubbed versions on Crunchyroll.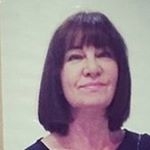 Latest posts by Michelle Topham
(see all)