Alex realizing she doesn't know Paul is beautifully musically illustrated by David Bowie
The latest episode of the popular Apple TV+ drama The Morning Show premiered this week with a couple of cool songs on its soundtrack — The Morning Show, Season 3, Episode 10, "The Overview Effect".
One of those songs, David Bowie's 'Lazarus', was played on The Morning Show as Alex realizes Paul has tapped Bradley's phone when he talks about Bradley going "back to Hanover", and begins to panic.
Advertising
The song plays as Alex is in her dressing room pacing backwards and forwards wondering what to do next.
When was David Bowie's 'Lazarus' released?
One of the things that is the most notable about Bowie's 'Lazarus' is the song is the last single the legendary British singer songwriter released, as he died from cancer just a month later.
The song was released as the second single from Bowie's studio album Blackstar. It was the singer's 26th and final album.
Although one of the world's most successful and most recognized artists, bizarrely David Bowie did not have that many Top 40 hits on the Billboard Hot 100 in the United States.
'Lazarus', however, became an exception to that when it became Bowie's first hit to get into the U.S. Top 40 in over 28 years. At #40.
Advertising
Sadly the song, which was written by the singer, only achieved that due to Bowie having recently died and fans buying the song as somewhat of a tribute to the talented performer.
David Bowie's 'Lazarus' also hit a variety of other music charts in 20 other countries, with Top 10 placements in Hungary and New Zealand.
Listen to David Bowie's 'Lazarus' as heard on The Morning Show in the song's music video, and yes, it was filmed after he had been told his cancer was terminal and does feature the singer on a deathbed of sorts before eventually being taken away by death.
You can also hear the song via his Blackstar album.
The latest episode of The Morning Show is now streaming via Apple TV, with the drama already greenlit for a fourth season.
RELATED:  Annie Lennox's 'I Put a Spell on You' is just one of the fabulous songs played on The Morning Show over the last few years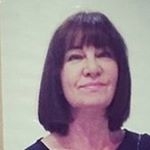 Latest posts by Michelle Topham
(see all)