There are fewer pieces of music and songs on Crash Course in Romance, Episode 4 than in the first episode and several of them are used for a second or third time in the series.
Not that that doesn't make each one of these pieces of music absolutely beautiful, and the Crash Course in Romance soundtrack a Korean drama that is often as wonderful for the music on its soundtrack as it is for its story and for its superb actors.
Especially as so many tracks on it are standouts in the way that they help portray the emotions of the characters in the series so well.
'Cute jealousy' by Shin Min Yong
The track plays in Crash Course in Romance, Episode 4 right at the beginning as Choi Chi Yeol is lying at the side of his bed in his sleeping bag laughing as he remembers Nam Haeng Seon drunk the night before, and picking him up then dropping him.
It continues as Nam Haeng Seon wakes up in her bed, gets up to get a drink of water and is then horrified as she suddenly remembers her behavior the night before.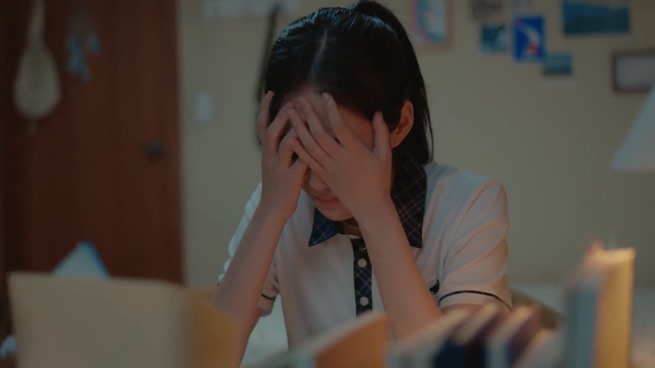 'A hard time' by Shin Min Yong
The instrumental piece was played mid-way through the episode, as Nam Haeng Seon and Nam Hae Yi arrive home, and Hae Yi tries to persuade Haeng Seon it's fine that she was just kicked out of the All Care program.
She then goes into her bedroom and starts to cry.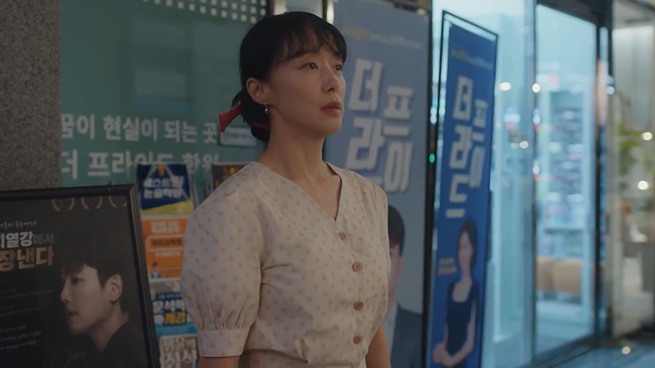 'A sad choice' by Kim Ji Young
This beautifully melancholic guitar track is played on Crash Course in Romance for the first time in Episode 4 as Nam Haeng Seon is outside the Pride Academy protesting, and the police arrive.
It stops as Choi Chi Yeol suddenly appears and drags her away.
It is one of two Kim Ji Young tracks featured on the Crash Course in Romance soundtrack.
'Family' by Kim Wanjung
Choi Chi Yeol is upset about Nam Hae Yi being kicked out of the All Care Program, and that he can no longer eat at Haeng Seon's banchan shop as she has banned anyone from the Pride Academy.
He eats pizza, then throws up.
The day after, he is at the academy working continuously just to try to stop thinking about Hae Yi and Haeng Seon. That makes his short with his students, and angry with his staff for small mistakes they make.
After a few days, he is missing Nation's Best Banchan food so much, he begins hallucinating and seeing it on the blackboard he is working on.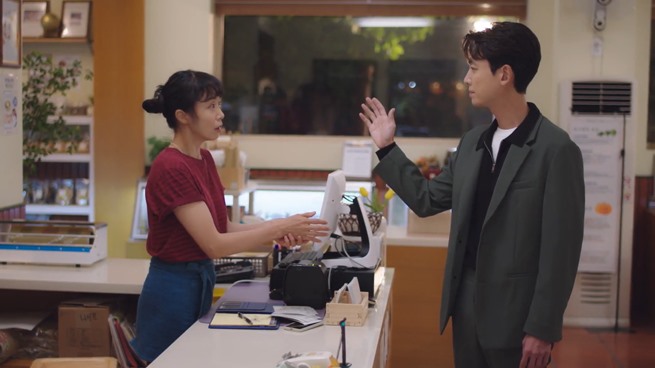 'Gypsophila' by Lee Ju Hyuk
As has been the case in the Korean drama's first three episodes, the ending theme song 'Gypsophila' by Lee Ju Hyuk was also played at the end of Crash Course in Romance, Episode 4.
(Learn more about the song on Leo Sigh here).
That is all the songs and music played on Crash Course in Romance, Episode 4.
The K-drama itself is streaming on Netflix, with some areas already having all 16 episodes up to watch, while others are still a couple of weeks behind.
Here also are all the songs on Episodes 1, 2 and 3.
You can listen to the entire soundtrack from the hit drama on Spotify.
I am a Brit-American journalist, former radio DJ at 97X WOXY, and Founder/CEO of Leo Sigh. I'm also obsessed with music, anime, manga, and K-dramas. Help!