Just because I am still obsessed with the Korean drama Tale of the Nine-Tailed, and because its sequel will premiere next month meaning more people will suddenly be watching the first season of this superb fantasy romance drama, I have been looking back at the music featured on its soundtrack this week.
Songs like the fabulous 'Blue Moon' performed by Jim Jong Wan of the Korean alternative rock band NELL.
Advertising
The song that is played on Tale of the Nine-Tailed, Episode 1 end credits, and that then shows up on several other episodes during the series.
It is a track that is perfect for the scene it comes after as, don't forget, Nam Ji Ah (played by Jo Bo Ah) has just deliberately fallen off a building to test if Lee Yeon (Lee Dong Wook) is a supernatural being, and has then been saved by him.
It is a kickass song that perfectly illustrates that equally kickass and almost suicidal move Nam Ji Ah just made.
The lyrics of 'Blue Moon' by Jim Jong Wan also perfectly describe the destined-for-each-other relationship Ji Ah and Yeon soon find themselves in:
In the memories that went so far away that I can't reach
I'm looking for you again under the blue moonlight

Countless nights pass
And a new days have come
But still at the same place
The blue moon blossoms
Then again, 'Blue Moon' was written specifically for Tale of the Nine-Tailed, so there's that.
Advertising
Listen to Blue Moon' by Jim Jong Wan from the Tale of the Nine-Tailed, Episode 1 end credits on the show's official soundtrack, and in the track's official music video, which features cool scenes from the K-drama.
Tale of the Nine-Tailed is streaming now via Viki, with the second season Tale of the Nine-Tailed 1938 premiering on May 6th on tvN in South Korea.
An international release will likely show up for those of us outside Korea around the same time.
RELATED: Lee Dong Wook is "f*cking handsome" said a fan, and now the actor is confused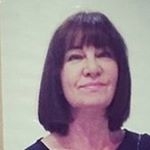 Latest posts by Michelle Topham
(see all)